Mystery Giveaway #10 Sponsored by ToiletTree
Review by Terri's Little Haven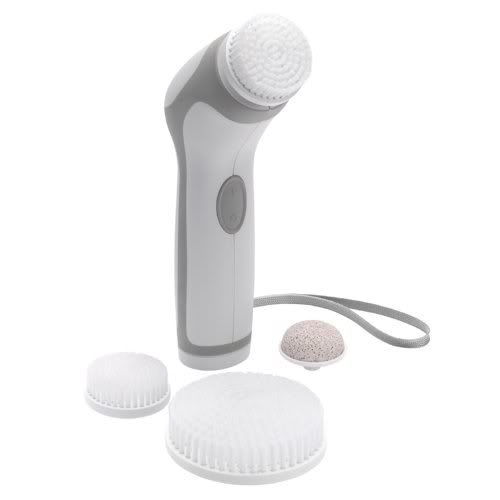 My skin has never felt so clean before receiving my Professional Skin Care System from ToiletTree Products. I could not wait to try it after reading what all it does. I was especially looking forward to it stimulating my skin renewal and removing the dead skin cells to expose healthier skin on my face. I guess I'm at that age where appearance is really important to me. I wish I had thought about my skin care when I was a young adult instead of waiting so late in life to focus on it.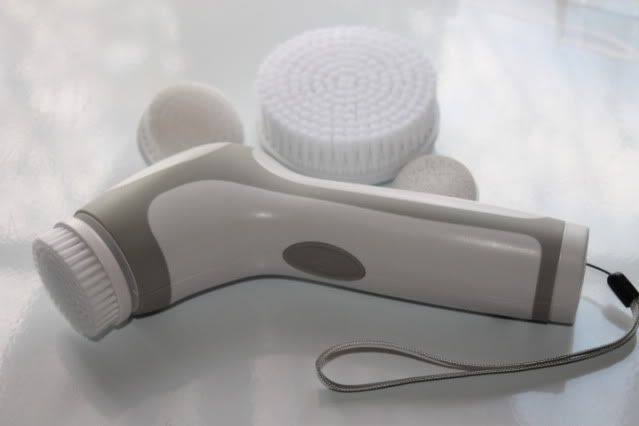 I love radiant looking skin. It makes a person look so healthy. My aunt has the prettiest complexion I've ever seen on anyone in her age group. She takes good care of her skin. I want radiant skin and I'm well on the way of succeeding with that. Not only does the Professional Skin Care System keep my face soft, smooth and radiant with the two face brushes (soft and medium), it comes with a body brush as well as a pumice stone. The interchangeable rotating head really does a great job of cleaning my skin. This system is not just for women. It comes in 3 different colors; grey, pink or blue. This waterproof system requires 4 AA batteries which were included. I plan to use rechargeable batteries when these run out; it's just a preference.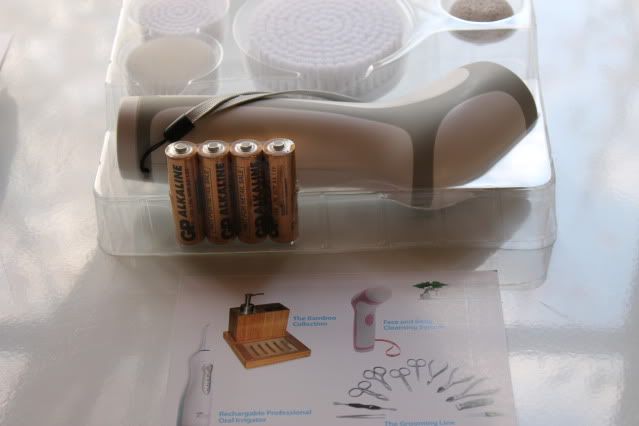 My skin feels great and hopefully looks great. I personally think it does. I had two complements on my appearance this week and I gave ToiletTree Products the credit for that. I've only been using this skin care system a short while but I have already made it a part of my daily routine. My skin feels amazing after using this and it really helps prepare my skin for my moisturizer. One of you will have the chance to win a mystery package from ToiletTree in the Ultimate Family Mystery Giveaway. Enter the giveaway below so you can claim your entries in the the "big one." You will only have 48 hours to enter this giveaway to claim the entries for this and each giveaway. No winner will be selected from this form, it's here only to provide you entries into the big giveaway and to give this great sponsor some well deserved love and visits. If you have any questions or comments I can be reached at terrishaven@gmail.com. US 18+ CONNECT WITH TOILETTREE PRODUCTS Facebook – Twitter – Youtube – Linkedin a Rafflecopter giveaway
Disclosure: I received the above mentioned product free to facilitate my review. Terri's Little Haven is not responsible for shipment of prizes. ToiletTree Products will send a mystery item at the end of the giveaway event to the winner of the Ultimate Family Mystery Giveaway.